Mary Wickes
(born on June 13, 1910 and died on October 22, 1995) was an American film and television actress.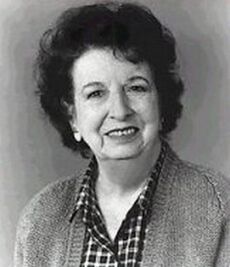 She is well known in for her roles in TV shows, and in films like the Sister Act. Wickes reprsied her
sister Mary Lazaarus
role in the Sister Act 2. Her final film performance was voicing the female gargoyle
Laverne
in Disney's the Hunchback of Notre Dame. Her successors for Laverne is
Jane Withers
, and Pat Lenz.
TV Shows
Life with Louie – Granny
Movies
The Hunchback of Notre Dame – Laverne